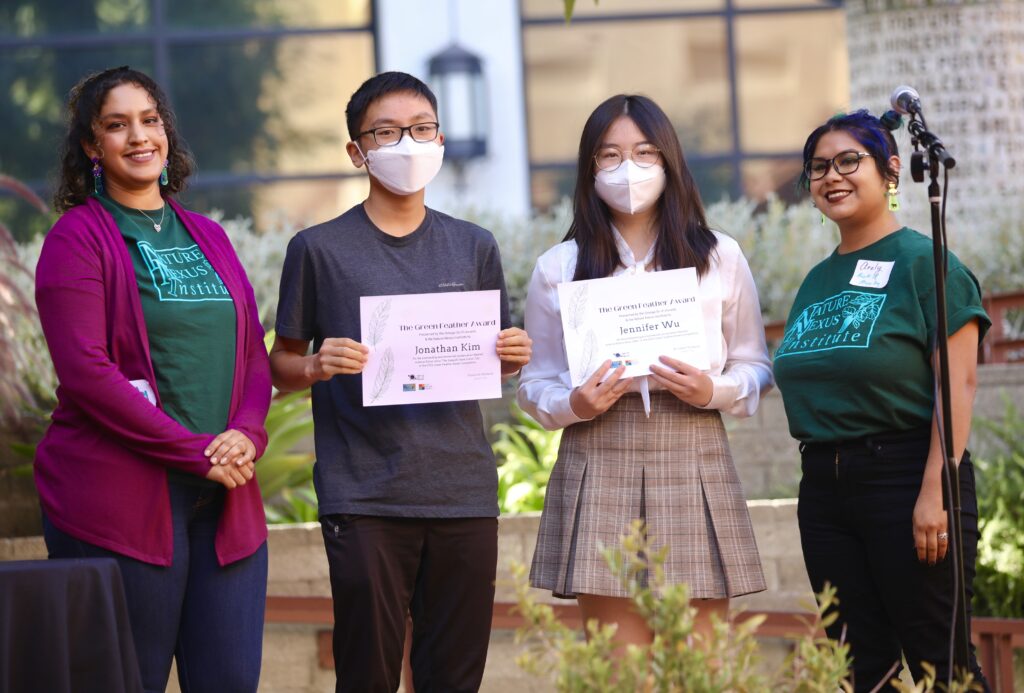 Reimagining Our Future: New Narratives by Los Angeles County High School Students
How can we change doomsday narratives while inspiring creative thinking and imaginative solutions for our planet's future?
PAJE founder Rosalind Helfand leads an annual science fiction writing set of programs called the Omega Sci-Fi Awards. For Los Angeles County high school students, we present an environmental conservation themed science fiction writing prize called The Green Feather Award. Stories submitted must depict humans overcoming today's environmental challenges. Students from high schools across Los Angeles County spend months engaging in workshops and exercises to write innovative, imaginative stories exploring complex ideas. Learn more here.
This program is made possible by the arts and education nonprofit Light Bringer Project and Sci-Fest L.A. The Green Feather Award is presented in partnership with the Nature Nexus Institute.